Online since March 29, 2002.
Disclaimer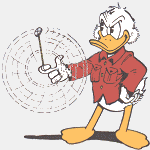 Seite42.de
is a fan page for games and paper models of vintage german "Micky Maus" comics. This site is non-commercial and does not use cookies or scripts.
All rights for the insertions, Disney pictures and -names by The Walt Disney Company and Egmont Ehapa Media. Reprinting or further publication only permitted with explicit permission of the publisher. The inserts are collected and made available here as long as they do not come back for publication.
Contact
Claudio Eckert
c/o Block Services
Stuttgarter Str. 106
70736 Fellbach
Germany

E-Mail: claudio@seite42.de



Data protection (European Union)
This website is hosted by a service provider (hoster). The personal data that is collected on this website is automatically stored in log files on the hoster's servers. The following data is logged:
Browser type and version
User's operating system
IP address of the user
Date and time of access
Websites linking to this page
Purpose
The data of the log files is used to optimize the website and to ensure the security of the IT systems.
Legal base
These purposes are based on a legitimate interest in data processing pursuant to Article 6 (1) lit. F DSGVO. A combination of this data with other data sources is not done.
Duration of storage
The IP addresses of the users are alienated in the log files after seven days at the latest, so that an assignment of the calling client is no longer possible.
Hoster
Rights of the data subject